Traditional Painting series for Beginners
2 MOnth access
Mixed-Media Landscape Painting Process
From start to finish, John English delivers a detailed mixed media demonstration covering his process for landscape painting. This learn-by-doing tutorial walks you through each step, from drawing, and acrylic underpainting, to your finished oil painting.
Instructor
John English

Medium
Traditional

Difficulty
Beginner
Empty space, drag to resize
Topics Covered
Substrate Preparation

Identifying and refining shapes

Application of oil paints

Acrylic Underpainting

Controlling values

Polishing and finishing a landscape

Working from a thumbnail

Applying wash
Empty space, drag to resize
Materials
This tutorial features a combination of techniques using pencil, acrylics, oil pastels, and oil paints
Video Demonstration
John English is an accomplished gallery painter, who will provide hands-on, step-by-step advice on how to apply and facilitate each medium for this project.
Mixed Media Materials Lecture
This course includes a materials lecture, which details each medium used, providing guidance for both beginner and advanced artists.
Learn at your own pace
Students gain access to this immersive Mixed Media Painting Tutorial for 2 months.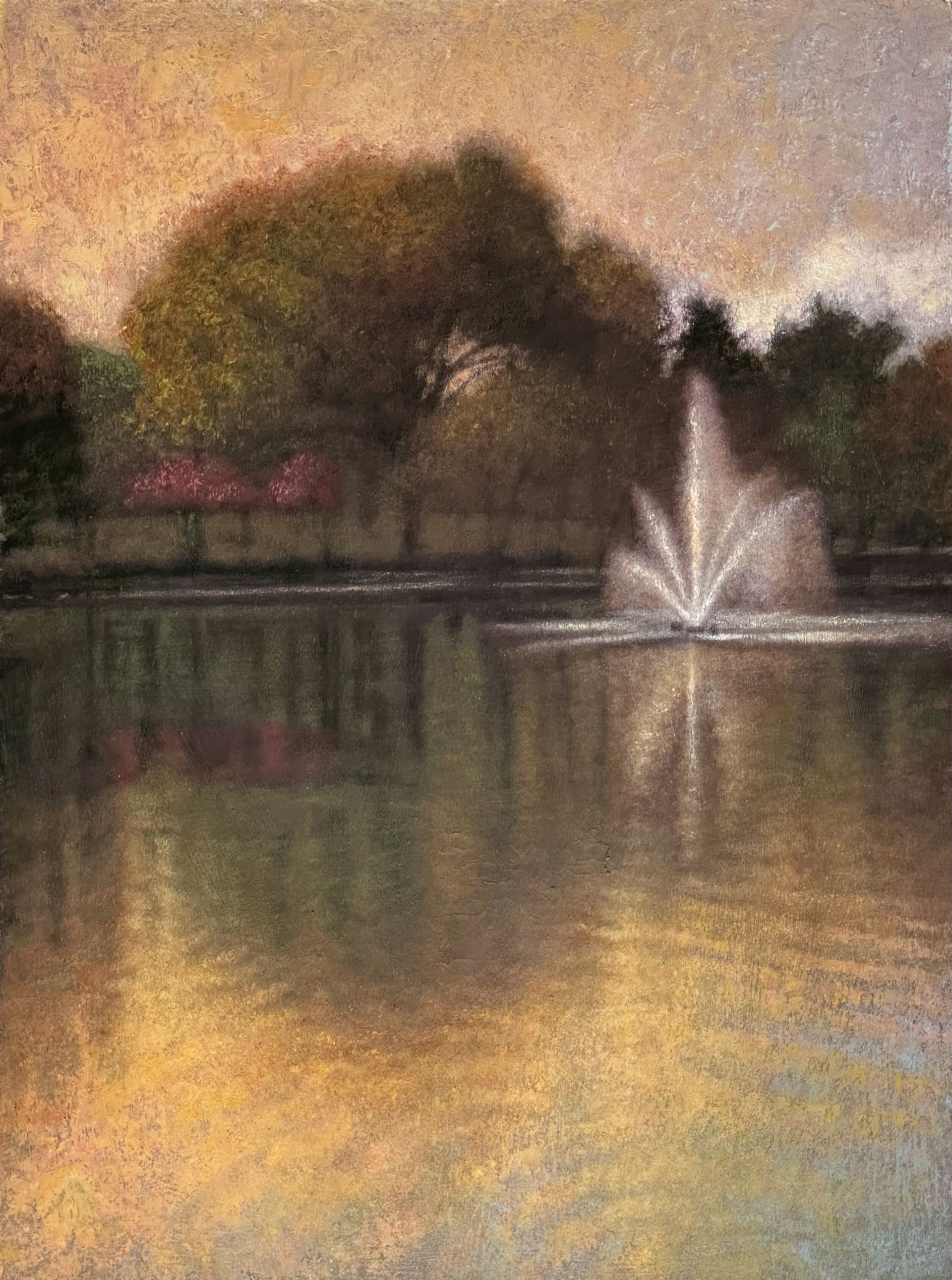 Created by
John English
Gallery Painter & Visual Arts Passage Co-founder
John English was raised in the company of New York's most talented illustrators. He is the co-founder and program director of Visual Arts Passage. He is also the founder and director of The Illustration Academy.
He has received numerous awards from organizations including New York Society of Illustrators, Los Angeles Society of Illustrators, Communication Arts, Graphis and Print Magazine. John's work has graced the cover of Newsweek, the pages of Esquire, Money, and Essence, and the publications of Penguin Books, Bantam Books, Hitachi, 7-Up, NCAA, Sprint Corporation, and the Knoll Furniture Group.
Created with